Abbey Pub  Restaurant
              Est. 1982     203 22nd Street,                        Va. Beach, Va. 23451             
    (757) 425-6330
---
Here's What's Happening Eight Days a Week at Abbey Road on the Virginia Beach Oceanfront for the Month of November 2017.
---
A DAY IN THE LIFE… SOME BEATLES TRIVIA.
1-What is the flip side of Goodnight Tonight?
2-Pete Best appeared on what American TV show in 1964?
*Answers at the bottom.
---
Local's Rule Happy Hour At Abbey Road!!
3 – 6 p.m. Everyday!!!
Featuring All 42 DRAFTS & CRAFTS ON TAP,Well Drinks, Wine & Bottled Beer & 3.00 SHOTS!
-Special bar HH with 2 for 1 Appetizers (must be seated at the bar)
-HH 3-7!

---
Here Comes The Boom..Life Entertainment All Month Long!
 Mondays – BOOM Night! Best of Open Mic, best 2 acts from Tuesday's Open Mic!
Tuesdays – Open Mic with host Doug Dunn. Compete for BOOM Night!
Thursdays – Fixity w/Bernie & Sherri.
Sundays & Mondays – NFL Football Specials.
---
It's always fun to Rock 'n Roll so now, at Abbey Road, It's time to Roll 'n Rock!!!
Rock Lobster Tuesdays

Rock Fish Wednesdays

Rock Shrimp Etouffee Thursdays 

Rockefeller Fridays!! 

16 oz. Rolling Rock Beer All Day, Every Day Only $3.00!!! 
---
 November Weekends
 3rd / 4th – Doyle & Dunn
10th – Robbie Meade

11th – Mike Proffitt
17th/ 18th – Willie Byrn
24th/ 25th – Fixity  with Bernie & Sherri
---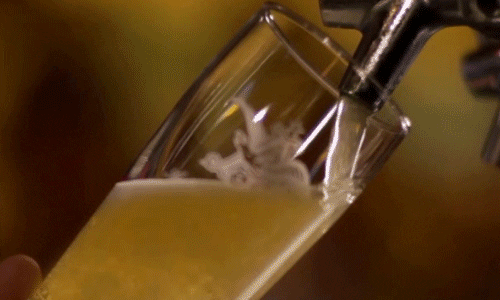 Drink your way around the world in 80 Beers and join the ABBEY ROAD PUB CLUB where you will savor some of the finest micro brews in the world. Upon completion of your journey, your name will be posted on our Pub Club Board along with your fellow traveler.  Begin your trip today. Bon Voyage! 
---
A FUNNY THING HAPPENED ON THE WAY TO ABBEY ROAD.
What did the fish say when he swam into a wall?
-"Dam!"
---
 1. Daytime Nighttime Suffering.

2-I've Got A Secret.



---
Good Food, Good Times, & Around the World in 80 Beers!
22nd Street, Virginia Beach, Virginia
To be removed from this list please reply to info@abbeyroadpub.com